All the messages that you find here come from teresa crabtree. you can join her at this address. www.theresacrabtree.com/
And the messages at this site. https://mayanmessages.wordpress.com/

To check the date of the day go to https://maya.nmai.si.edu/calendar/maya-calendar-converter

As nearly no one comes to this site, I will unpublish it for ever so you will no more be able to read the messages but you can go to Theresa Crabtree site to see them.
​




Powered by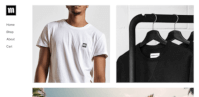 Create your own unique website with customizable templates.